The Coach 
I grew up in a multi-lingual dual nationality British and Austrian, so I am fluent in English and German. Our family home is in Seefeld in Tirol where I started skiing at the age of 3 on my home mountain.  I still love to spend my free time skiing at Seefeld, which is one of the best kept secret places for freeriding (but remember "it's a secret so don't tell anyone"). 
I have been working in the ski industry in Austria for the last 39 years and have built up considerable experience of coaching/training in several prestigious Austrian resorts with many nationalities at all levels. I am also privileged to have trained at the exclusive ski Austria academy St. Christoph am Arlberg a renowned centre of excellence, where the world class Austrian trainers and racers receive coaching and the prestigious Sport University of Innsbruck where I completed the final stage of my Austrian National Coaches License.
In the low season I am a personal trainer in Austria and United Kingdom, working with young people and adults to develop their over-all fitness and take them through a program specially targeted at preparation for the ski racing season. More recently, I have increased my commitment to coaching high performance skills to both potential ski teachers and junior racers. I am dedicated to helping you achieve your personal goals. I like to keep up to date with training and teaching methods, going on regular training to keep myself in touch with modern techniques.
If you ask me what is my favourite type of skiing, my answer is "steep and challenging off slope freeriding"; the more of a challenge the better it gets.  Put yourself out of your comfort zone and feel the exhilaration.  But if you ask me what is my favourite thing about skiing, then my answer is "I love to teach and meet new people whatever their level of skiing.  Helping people to have fun on a mountain is a real privilege".
HOBBIES:
Mountain biking, Ski touring, traveling to different places (Base Camp Mount Everest, Africa Namibia)
I am looking forward to meeting and skiing with you on the slopes!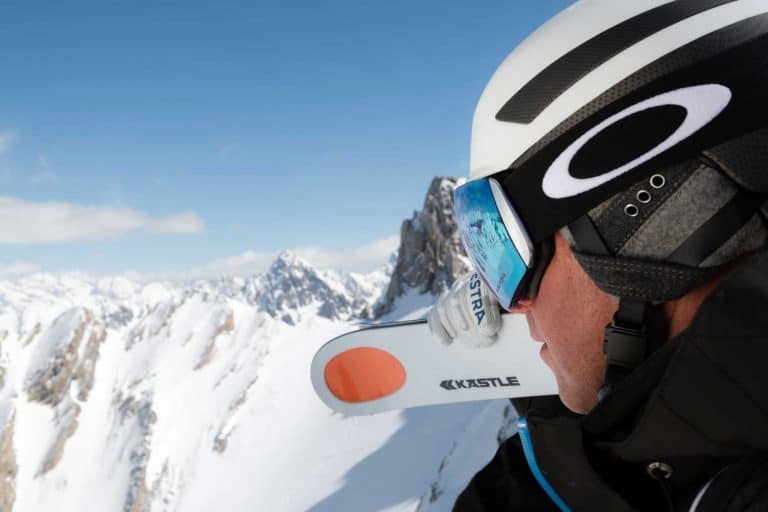 QUALIFICATIONS:
BASI ISTD/ISIA Level 4
Austrian Diplom Ski Teacher/ Staatlich geprüfter Skilehrer
ÖSV – (Österreichischer Schi Verband) Licensed Trainer
Swiss Snowsports Federal Diploma
French Carte Pro holder
Deutscher Skilehrerverband Staatlich geprüfter Skilehrer
Member of the International Ski Instructors Association
Personal Trainer
In the short time I and my daughter have known Toby he continues to show his love for his work the love and passion he has for the sport of skiing and helping others in their development....I feel privileged to have meet Toby and I would like to say I feel confident where ever Toby goes what every he does he will inspire and motivate others,  I  would recommend Toby to any skier or organisation as a person and as an excellent trainer/coach.
Toby has supported the running of an annual Alpine ski training exercise in support of some 120 soldiers from the British Army, for 4 weeks on two occasions now. … He has added real value in so many different elements of our ski training and race exercise. We have really enjoyed his company and been able to benefit from his array of experience in the variety of aspects within the Alpine environment. A true professional and so very versatile, he has increased our whole team's experience on the hill.
I just wanted to say thank-you for a fantastic week's training at Pitztal. Your coaching was excellent and I achieved a lot more than I was expecting, particularly off piste! You helped me develop my basic skills so that you could guide me safely through a range of more challenging conditions. I found the video analysis particularly useful and felt that by the end of the week I was more aware of how to improve my own skiing in the future. Having such great snow and a lovely hotel was an added bonus!
Great 3 days in Hintertux. Focussed on the key issues, clarity of message and delivered with humour! Feel like I've improved significantly. As Arnie said: "I'll be back!"